What facilities are there onboard Marella Cruises ships?
At Marella Cruises, we sail to over 200 destinations across the globe. And, as we now offer more time in port than ever before, you'll spend most days exploring some of the biggest and best locations around the world. Sometimes though, you might just want to relax on the ship. So, what can you do on while you're there? Read on to find out, and check out our deals to try our facilities for yourself…
Drinks and dining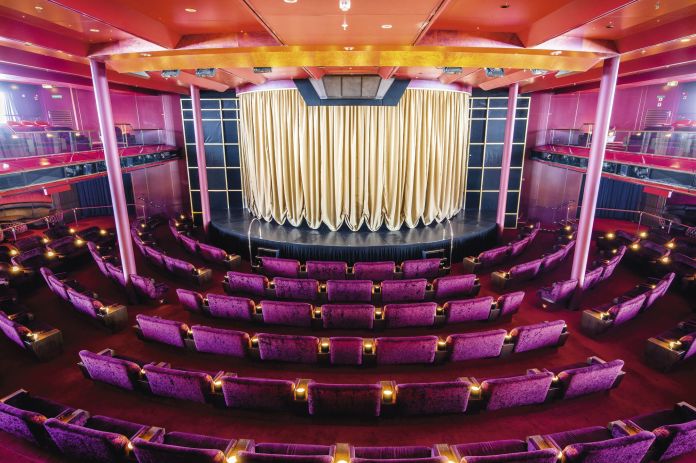 Foodies, you've come to the right place. Each of the six ships in the Marella Cruises fleet has its own line-up of restaurants and bars, offering dishes from around the world. So, you can tuck into sushi on Marella Discovery and Marella Discovery 2, while Marella Explorer and Marella Explorer 2 both serve up French-inspired cuisine in The Dining Club. Marella Celebration comes up trumps for pre-dinner drinks at Hemingway's Bar, while The Water's Edge on Marella Dream has its own casino and puts on a great late-night disco. And, that's just the start. We've made sure to include a few fleet favourites across the ships – you'll find meat-lovers paradise Surf & Turf Steakhouse and grab-and-go haven Snack Shack onboard all ships other than Marella Dream and Marella Celebration. Plus, you can enjoy pan-Asian inspired Kora La on all of our itineraries, as the speciality restaurant features on every ship.
Find out more about the restaurants onboard Marella Cruises
Exciting evenings
Make sure to pack your glad rags because evenings onboard Marella Cruises are all about fun. The plush show lounges on each ship deliver West End-quality entertainment, with performances of everything from rock and roll's biggest hits to Broadway's best musical numbers. If you prefer to chat over a drink, you'll find live music being played in the lounges and bars, while at our pub at sea, Squid and Anchor, you can take part in quizzes and game-show style fun. Plus, head to the casino for a flutter, or the Indigo club on Marella Explorer and adults-only Marella Explorer 2, for a boogie.
Daytime activities
Sea days are sorted with our long list of things to do. Go for a dip in the pool or sip your cocktail in the whirlpool baths. Each ship has a fully equipped gym – you'll be hard pressed to find better views from your treadmill than these – and a spa for a pamper session or two. Marella Explorer and Marella 2 both have a Champneys spa onboard, so you can drop in for your favourite treatments and to pick up your favourite products. Indulge in a spot of retail therapy at the Broad Street Shops, which are packed with everyday essentials and duty-free products, and pop into the onboard library to pick up a holiday read. There are also cinema showings on Marella Discovery, Marella Discovery 2, Marella Explorer and Marella Explorer 2, plus a full roster of activities hosted by our crew, including dance classes, bingo, craft making, and exercise classes.
Kids in tow?
If you're sailing with little ones, Marella Discovery and Marella Discovery 2 are perfect for families. There's the Baby Centre for tots, plus a climbing wall and mini golf course for older children who need to burn off some energy. Almost every ship in the fleet has kids' club M Club onboard, and there's Hideout onboard Marella Discovery, Marella Discovery 2 and Marella Explorer for teens. They don't have to worry about leaving behind their favourite video games either, as the Gamer Zone has plenty of consoles for fast fingers.
Just so you know, there are different facilities on each ship, so you may not find all of the ones mentioned in this blog on your sailing. Want to check what's on offer? Find out more about our ships here.
Ready to stretch your sea-legs?
Our All Inclusive calculator shows how much you can save by sailing with Marella Cruises, and if you're still not sure which ship is right for you, take our handy quiz to find out.