Must-try foods in Europe's lakes and mountains
Europe dishes up a huge variety for foodies – from fresh lake fish to alpine comfort food and indulgent desserts. Each country has its specialities so we've rounded up our top must-trys for your next holiday.
Fondue – Switzerland
An age-old favourite, fondue is one of the best known Swiss dishes – though it's now popular throughout the Alps – and is an absolute must-eat while you're there. Most recipes use two or three types of cheese, plus garlic and white wine, and it's usually served with chunks of bread, pickles and charcuterie. It's the perfect meal for sharing so gather round and savour this gooey, cheesy treat.
Gelato – Italy
On a hot day, there's no better way to cool off than with a big scoop of gelato. This frozen dessert was invented in the 1600s and is richer and creamier than ice cream, thanks to the way it's made. Classic flavours include vanilla, chocolate and hazelnut but you can also find loads of other options, from lemon to basil. Visit the many gelaterie around Lake Garda to find your favourite.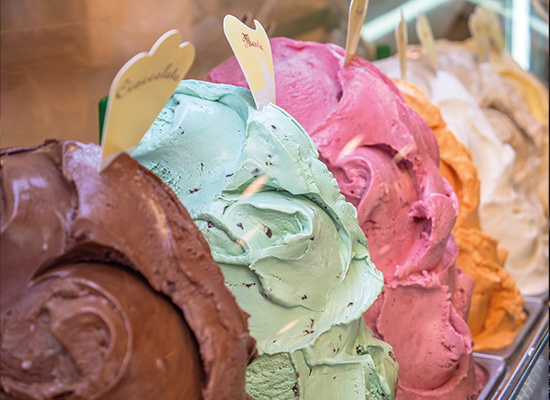 Kaiserschmarrn – Austria
Kaiserschmarrn is a thick, chopped up pancake that's mixed with rum-soaked raisins and topped with fruit compote. It's a great pudding to share – or you can skip the savoury course completely and enjoy it all by yourself for lunch. The name means 'Emperor's mess', in honour of Kaiser Franz Josef I, who's said to have loved this dish.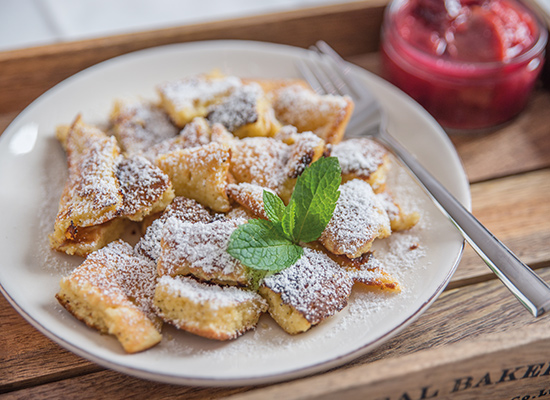 Knödel – Austria
The German name for dumplings, knödel come in endless varieties. They're made from either flour, bread or potato and can be filled with anything from meat to fruit. One of our favourites is germknödel, a soft dumpling stuffed with plum jam, topped with poppy seeds and served with custard. If you're in St Johann in September, you can join in the fun at the annual knödel festival.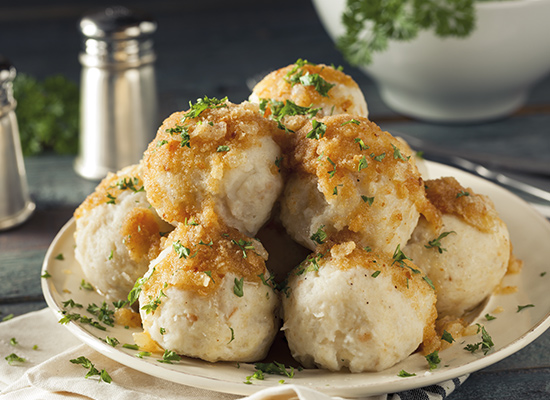 Kremšnita – Slovenia
Slovenia's take on the vanilla slice or mille feuille, this layered dessert is simple but oh-so-satisfying. It's made with layers of puff pastry, custard and Chantilly cream – though some variations add extras like meringue or chocolate icing too. Try the original Slovenian version at the Hotel Park on Lake Bled, where it's been made since 1953.
Polenta – Italy
Also called 'the bread of the Dolomites', Polenta is a cupboard staple in Italy. Made from cornmeal, it has a slightly sweet flavour and goes well with all kinds of different dishes, from venison to fried eggs. It can be cooked slowly in water or milk, then finished with butter to make a creamy mash, or sliced and then grilled.
Sardines – Italy
Fishing has been a major industry on Lake Garda for centuries, and sardines caught in the lake still feature on many restaurant menus. They're delicious grilled or fried, mixed with pasta or added to sauces for flavour. Garda town even dedicates three days to celebrating sardines at the annual Sardellata al Chiar di Luna festival in July.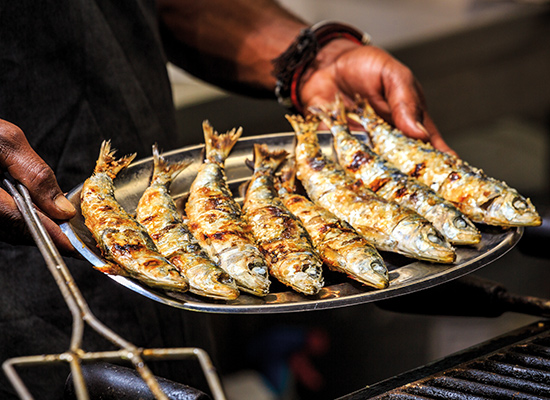 Spätzle – Austria
A comfort food favourite, spätzle are a type of egg noodle that are cut into small shapes and tossed with butter or paired with meat dishes or soup. For a really indulgent meal, try käsespätzle, which mixes the noodles with a creamy cheese sauce and fried onions – kind of like an Austrian version of mac and cheese.
Strudel – Austria
The ultimate Austrian dessert, strudel is also one of the country's national dishes and has been popular since the 18th century. To make the classic apfelstrudel, paper-thin layers of dough are wrapped around a filling of apples, raisins and spices. Baked until crispy and served with icing sugar and vanilla sauce or custard, this is the ideal treat to eat in a mountain hut.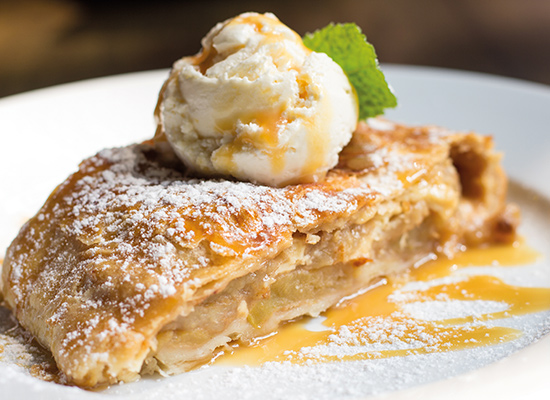 Tiroler gröstl – Austria
A great lunchtime pick-me-up, this dish is a mixture of potatoes, bacon and onions, topped with an oozing fried egg. It was traditionally a way for people to use up leftovers – similar to bubble and squeak in England – and is now a favourite with locals and visitors across the Tyrol region.
Wiener schnitzel – Austria
Lots of countries have a version of this, but the original schnitzel was invented in Vienna in the early 19th century. It's typically a veal cutlet that's flattened, breaded, fried and served with salad, potatoes or chips. Some recipes use other meats, like chicken or turkey, but to be called a true Wiener schnitzel is must be veal.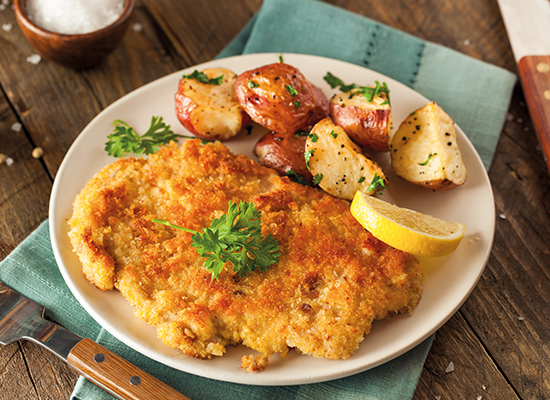 Pair your meal with one of our must-try drinks and get a true taste of Europe on a Lakes & Mountains holiday.
Pssst. Take a look at the Discover homepage for our latest articles.