Europe's finest wines
Sip and savour the fruitiest, silkiest reds and crispest, lightest whites on a Lakes & Mountains holiday. Two thirds of the world's wine is produced in Europe, so you're never far from a local drop.
TOP AUSTRIAN WINES
Most of Austria's wines are produced in the east of the country, particularly around the north-east regions of Niederösterreich and Vienna. Zweigelt is one of its most popular red wines and is now the most widely grown grape variety in the country. If you think you don't like red wines, give this one a go – its smooth, fruity and aromatic notes might just make you a fan.
Also look out for the white Grüner Veltliner grape variety on wine lists. It only started to thrive 10-15 years ago but it now accounts for 30% of Austria's vineyards, thanks to its great ageing capability and spicy, peppery flavour.
In Austria, it's very common to have either white or red spritzers with lemonade or soda water. Wine purists may turn their nose up, but don't knock it until you've tried it.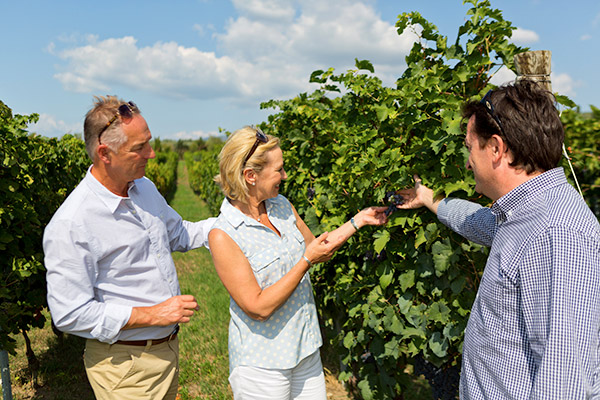 TOP SWISS WINES
It can be rare to find Swiss wine outside of Switzerland, but the country is actually the tenth largest wine producer in the world, based on the proportion of land used. It only exports around 2% of it though, so make the most of the supply while you're there.
Swiss wines taste very different to the Austrian ones – they're less acidic and winemakers often add more sugar to increase the final alcohol content.
Located between Montreux and Zermatt, Sion is at the centre of the country's wine production. Vineyards have stretched across Sion since Roman times, and four of them have been awarded the grand cru classification for quality. Get a glass of the dry white Fendant, made from the Chasselas grape. Or if a red takes your fancy, the very light Dôle and fruity Syrah can be found in most bars and restaurants.
TOP ITALIAN WINES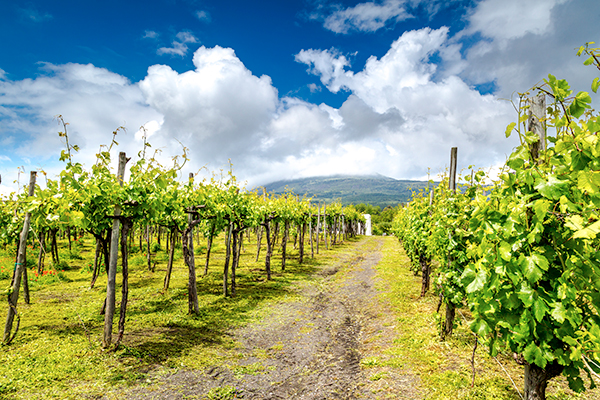 The three largest Italian lakes lie across regions that are well known for wine production – Veneto, Lombardy, Trentino and Piedmont.
Veneto now produces 20% of Italy's wines, from over 90,000 hectares of vineyards. Try a crisp white Soave from the Soave region, just 50 kilometres east of Lake Garda. And as for the wines of Lake Garda itself, the town of Bardolino gives its name to the locally produced Bardolino red, which is best drunk young. Or for a smoother, full-bodied variety, try the Valpolicella. And pick up a bottle of the top-quality ripasso or superiore variations to take home.
The popular choice in Lombardy is the Lugana white – commonly drunk in a spumante (or sparkling) variety.
Over in Trentino, you'll find the international Ferrari wines – sparkling whites using the Chardonnay grape are your best bet. If you fancy something a little different, try the local wines in jam form at the De Tarczal cantina near Riva and Torbole.
Or to the west of Lake Como, in the Piedmont region, well-known red varieties like Barolo and Barbaresco are produced from the Nebbiolo grape.
TRANSFERS WITH VINEYARD VIEWS
Rail transfers in Switzerland are scenic adventures – and are a great way of spotting Swiss vineyards. The route from Geneva to Zermatt is especially beautiful. Glide along the shores of Lake Geneva and into the heart of the Rhone Valley. Look out for the famous Lavaux vineyards as you approach Montreux, and swish through Vaud and Valais, both covered with grapevines. Further towards Zermatt, you'll pass through Visp, which is famous for having the highest-altitude vineyards in Europe. Across just fifteen hectares, it grows the exclusive Heida variety – known to be one of the best Valaisan white wines around.
Most transfers in Northern Italy will also take you an impressive route through rolling hills and steep mountains covered in vineyards. The Veneto region across the south of Lake Garda is much flatter, and the vineyards here lie among other agricultural farmland including peach, kiwi and olive groves.
Fancy sampling some local wines on your next break? Start planning your Lakes & Mountains holiday.
Pssst. Head to the Discover homepage for our latest articles.