Top five things I learnt on my first cruise
Planning your first cruise, but unsure about what to expect? Don't worry, I was in the same boat, too – excuse the pun…  A few weeks ago, I was given the exciting opportunity to hop onboard Marella Cruises Marella Explorer ship, at the end of its repositional itinerary from Barbados to Newcastle. Flaunting 10 restaurants and 10 bars, plus a Champneys Spa and a highly-rated entertainment programme, it's safe to say I jumped at the chance.
First things first though, I needed to find out what to pack, what was included and what the dress code was. Top tip – a great place to start is the ship's FAQs. For more of an insider's guide though, here are the top five top things I learnt on my first cruise…
1. Money is paperless
Boarding Marella Explorer, I was given a card which was both my room key and my 'cruise money'. All of Marella Cruises ships are All Inclusive, so everything from my meals and transfers were already part of the package. But, if I wanted to buy anything extra – like a relaxing massage, perhaps? – it would be charged to my cabin. Top tip – you can check your cruise account at any point during your trip on the ship's Navigate app – perfect for keeping track of any spending.
After embarking, I dropped my bags off in the cabin – which was a surprisingly spacious outside cabin with a porthole window on deck four – and went exploring. First impressions? I didn't feel like I was on a cruise ship at all but inside a swanky – all-be-it-now-moving – 14-deck hotel.
2. You need to attend a muster drill
'What's that?' That's exactly what I thought, too, when I was told I needed to attend a mandatory muster drill. Basically, it's like your pre-flight safety checks – except of course it's on a ship and not a plane. You're told what to do in the unlikely event of an emergency i.e. where to find your life jacket and where to go if the General Emergency Signal sounds. We had this drill in the Broadway Show Lounge, where we watched a short video and the cruise staff showed us how to inflate the life jacket. Serious note – don't skip it because if you do you'll be at risk of being kicked off the ship.
3. You can be entertained every day
I quickly found out that there's loads to do on those sea days – from music quizzes and aqua aerobics to jewellery making and treasure hunts, so even the travel between destinations is fun. Obviously, not everything is everyone's cup of tea, but with so much choice you'll likely find something you'll enjoy. My first day equalled a trip to the gym – with its sea-facing treadmills – chill-out time in the library area, it's hidden away near the Gamer Zone, and a warming soak in the whirlpool bath. Hot hint – the onboard app, Navigate tells you what's going on each day, so you won't miss a trick. You can log onto it from your smartphone, for free. Find out more here.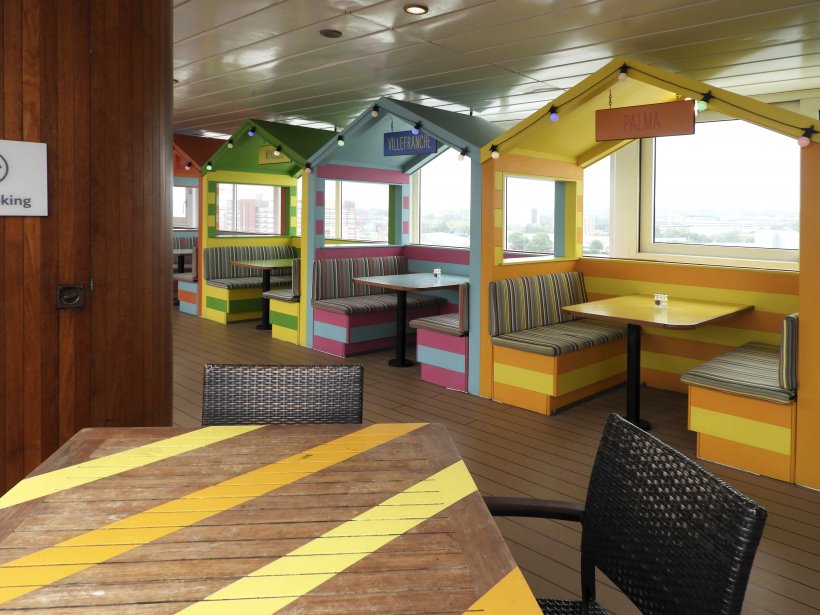 4. Everyone's in a great mood
From the other cruise passengers to the staff, everyone seemed really happy and relaxed. The result? I was happy, too. I think it's partly because of the All Inclusive tag. With everything taken care of, you can leave your wallet worries at home. Plus, the passengers I joined were finishing up a 12-day Caribbean cruise… need I say anymore? While I was onboard, the ship celebrated her first birthday, too. Staff put on a fantastic spread of treats in The Market Place, including a Marella Explorer-shaped cake, which took a whopping four days to make.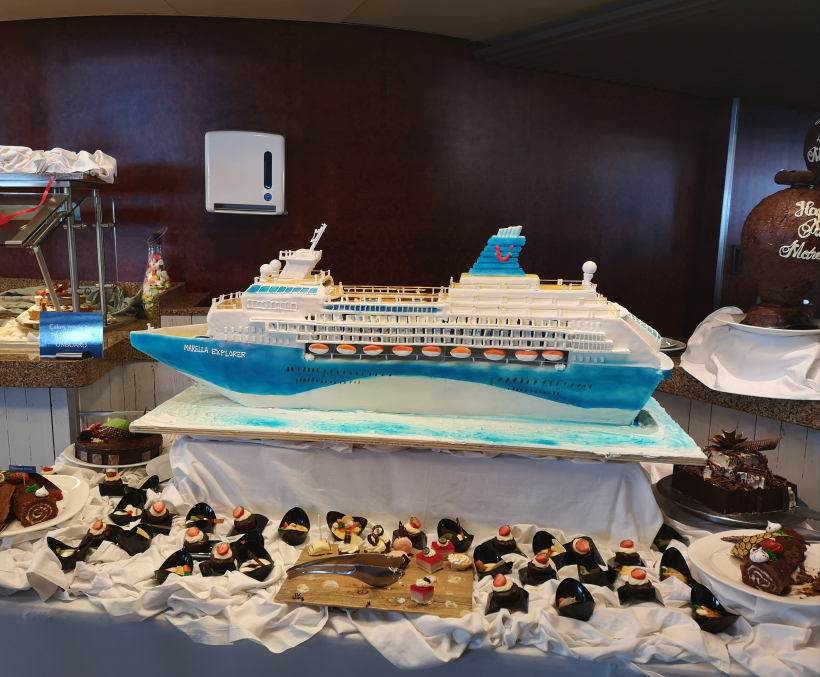 5. The Captain's a bit of a celebrity
Yep, that's right – on cruise ships, the captains are a big deal. Captain Peter Harris was at the helm of Marella Explorer while I was onboard – the charismatic guy has over 20 years' experience. I was fortunate enough to meet him and he took me on to the ship's bridge, chatting all things cruise.
Earlier that day, I'd spotted him at The Market Place lining up with other starry-eyed guests for his lunch. A lot of whispering, shoulder tapping and camera snapping ensued. Does he mind it? "No, not at all." One of his favourite things about working on a cruise ship is meeting his passengers.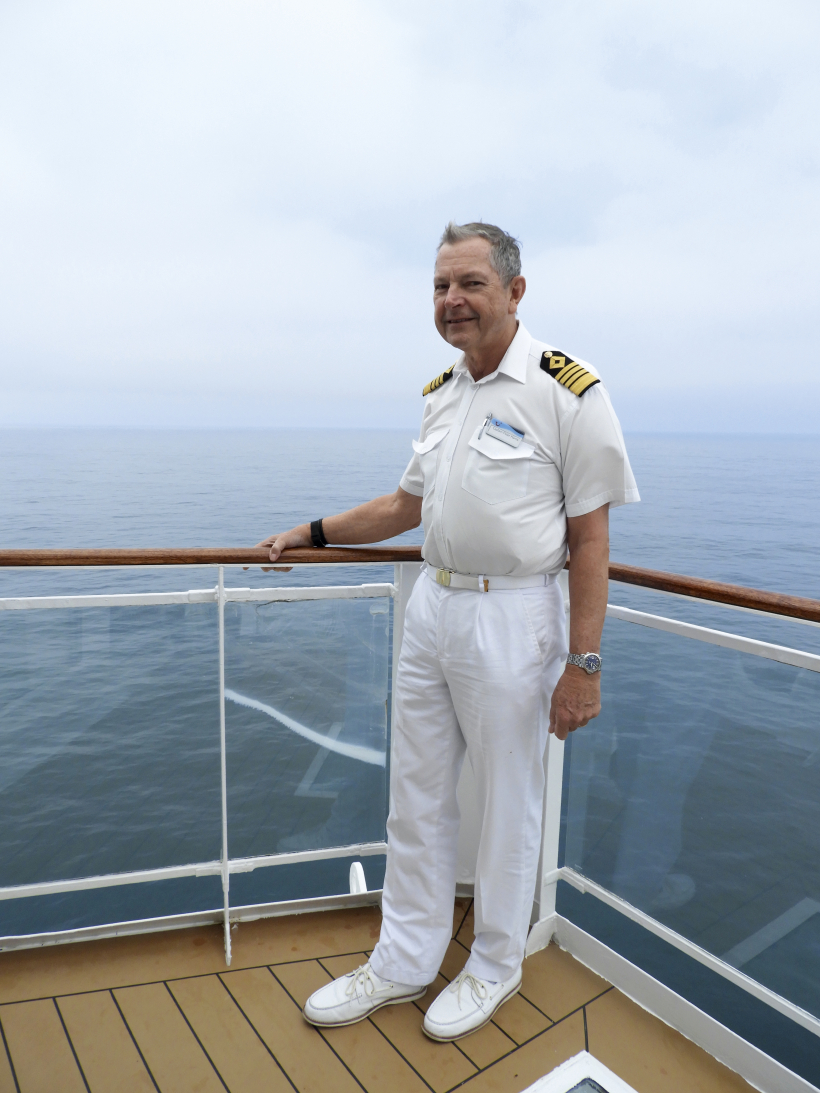 The final verdict…
I went onto the cruise ship feeling apprehensive but came off feeling relaxed and happy after having had an excellent time. The staff were super friendly and the facilities were fantastic. Would I sail with Marella Cruises again? Yes, I would. Though, perhaps next time I'd join a cruise for the full trip – one that stops at top ports of call like Langkawi and Singapore, perhaps? Yes, please…
Fancy going on a cruise?
Pssst. Head to the cruise blog homepage for our latest articles.