Meet the crew: Captain Peter Harris
What really makes a cruise ship tick? It's the crew onboard, of course. They make sure you have a great holiday, from welcoming you with a smile to remembering your favourite cocktail at dinner. In fact, you probably have a favourite waiter or Cabin Steward from your last Marella Cruises sailing. To find out more about life as part of the Marella Cruises team, we caught up with Captain Peter Harris onboard Marella Explorer to find out more about what goes on behind the scenes…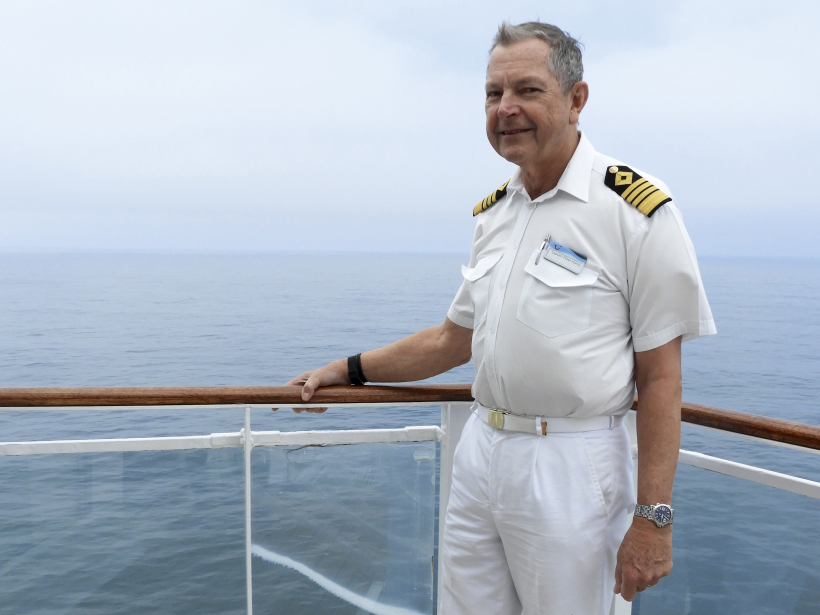 What made you start sailing cruise ships?
I started out on cargo ships with P&O before I was appointed to their passenger ships. I liked the lifestyle on passenger ships because you get to meet so many fascinating people. Plus, with cruise ships, you get to see a lot of great ports and chase good weather. Among the 800 members of crew onboard we have some very talented staff – it's quite amazing what some of them can do. The passengers, too, have lots of interesting stories and histories. I just enjoy talking to them all.
What's a typical day like for the Captain of Marella Explorer?
A typical day doesn't exist for a Captain, and that's one of the things I love about the job. The biggest difference is between port days and sea days. So, on port days, I'll get a call to pick up the Port Pilot to help with manoeuvring the ship into land. Either I'll do it, or I'll delegate it to one of the Officers. This depends on the conditions, the difficulty, and the experience of the person, as they all need to be trained up. Otherwise, generally speaking, mornings are taken up by things like passenger announcements, meetings, rounds, drills, and formal inspections. Afternoons – well, this afternoon I've got a celebration of vows, and at lunchtime I usually go for a walk round the ship.
Do you get chance to visit the ports of call?
It depends what's going on onboard. First port of call? You very rarely get ashore, but one of the nice things about cruising is that if you're doing it regularly, you get to go back to ports. So, then you get a chance to go ashore and have a look at the places. The first port is always interesting as you're setting up gangways and provisions.
Which ports have been your favourite while sailing with Marella Cruises?
Oh, that's an impossible question! With Marella Cruises… there's such a variety, which is the nice thing. I always enjoy calling into somewhere like St Lucia, because the island's got a lot to offer and the weather's consistent. I love going to Cuba because it's like going back in time. Then, in the Mediterranean, I love Livorno, because you've got Pisa and Florence nearby.
How many itineraries does a ship sail in one year?
The standard cruise length is a week, so it could be a maximum of 52, but for us, the Baltic cruises are two weeks long. Marella Explorer has just completed her first year under the Marella Cruises flag, and we've done 49 sailings, which isn't bad going. I do half of those.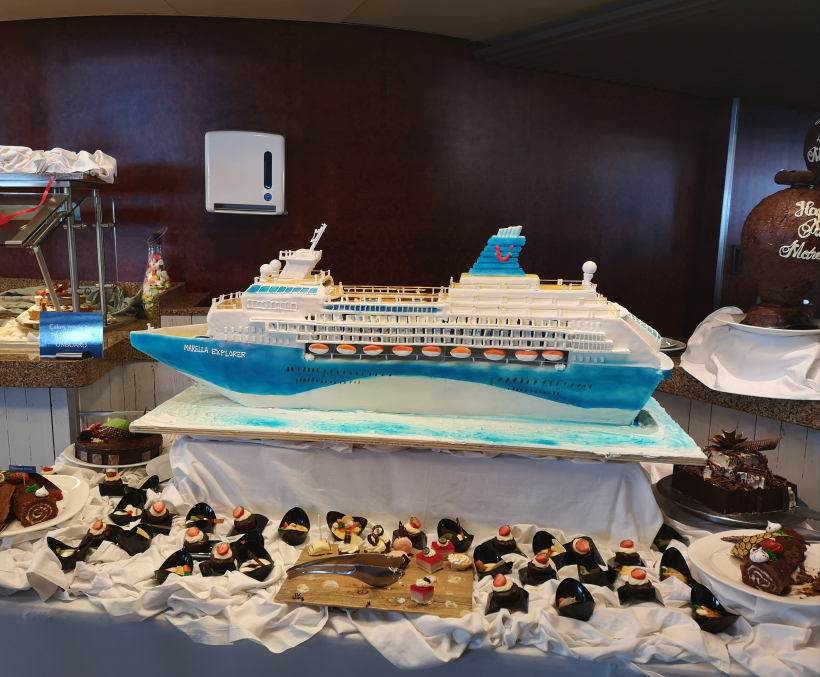 And what do you do during the muster drill?
My job is to keep overall command while the Staff Captain and General Manager lead their teams and feed information back into me. I've got a big screen up on the bridge that tells me which passengers have registered for the drill. I'll also be making announcements to passengers about what's going on to keep them informed.
And finally, what's your favourite thing about cruising?
There are so many fabulous places in the world to see. Everywhere is completely different – and by the time you've sailed on all of our itineraries, you'll want to do it all over again!
Want to join Captain Harris onboard Marella Explorer?
Answers have been edited for length and clarity.
Pssst. Head to the Cruise blog homepage for our latest articles.