Best summer cruises 2020
Want to set sail this summer? The hottest time of the year in the UK is the also the best time to explore Europe by ship. When it comes to summer cruises, the continent offers warm temperatures, calm waters, and plenty of sightseeing opportunities on our shore excursions. Check out which itineraries we recommend for a summer cruise, and browse our deals to get yours booked…
1. Magic of Spain
If you want to explore a line-up of Spain's biggest and best, choose this itinerary for your summer break. You'll start on the sandy shores of Palma in Majorca, before departing for a few famous names. First up is history-laden Gibraltar, where you can learn about the island's role in the World Wars, and meet the locals – otherwise known as the Barbary Macaque monkeys. Cadiz for Seville is on the cards, as is Malaga in the Costa Del Sol, and the cliff-top fortress of Cartagena. You'll also stop off in pretty Lisbon, Portugal's capital city.
Find out more about our Magic of Spain itinerary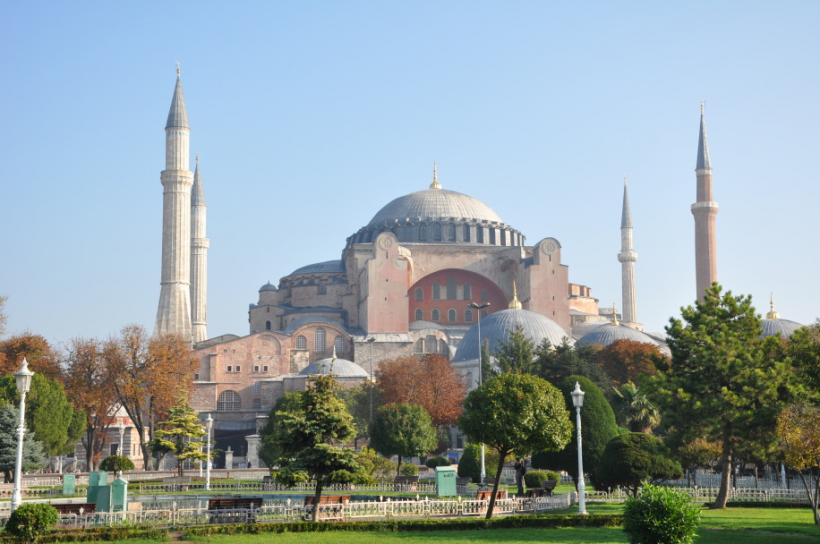 2. Aegean Explorer
This sailing covers hotspots in both Turkey and Greece, so it's perfect for history lovers. Explore Istanbul's bustling bazaars, watch belly dancers enchant the crowds, and admire the architecture of the city's ancient mosques. In Greece meanwhile, you'll hop between islands and the mainland, crossing off Kefalonia and Corfu. Plus, you'll make a stop at Piraeus for Athens and Kalamata in the Peloponnese. Visit the Acropolis in the country's capital, stretch out on the beaches on the isles, and go swimming off the coast in search of coral reefs.
Find out more about our Aegean Explorer itinerary
3. Baltic Discovery
You'll call at eight different countries on this itinerary, including Sweden, Denmark, and Estonia. Oslo in Norway is up first. Sailing here in the summer offers a completely different experience to a winter visit. The city swaps snow for sandy beaches, and has a bucket load of cultural spots to explore, including museums chronicling the journeys of Vikings and Arctic explorers. Meanwhile, summers in St Petersburg – which is also on this itinerary – have almost endless days. They're known locally as the 'White Nights', giving you even more hours of daylight for exploring – and you'll stop overnight here to give you time to enjoy it all,
Find out more about our Baltic Discovery itinerary
4. Mediterranean Medley
If you want to tick off some of the Med's best bits all on one itinerary, pick our Mediterranean Medley sailing. It calls at France, Italy and Spain, plus Monaco. The best thing about this pint-sized port? It's the world's second-smallest country, so seeing it all is easy. Expect flash cars on every corner, mega yachts bobbing in the harbour, and famous casinos. You'll also have the chance to hop off the ship in Barcelona, where you can visit the famous La Sagrada Familia, and sunbathe on the city's beaches.
Find out more about our Mediterranean Medley itinerary
5. Venetian Vistas
This itinerary explores a handful of Croatian destinations. You'll start and end in Dubrovnik, the walled city that's famous for its terracotta rooftops and panoramic sea views. Then you'll sail along the coast, ticking off Zadar, Split, and Korcula. Your tour of the Adriatic's shores continues to Bar in Montenegro, home to the Stara Maslina, one of the oldest trees in the world. Other spots worth visiting include King Nikola's Palace and the Church of St. Nicholas in Stari Bar.
Find out more about our Venetian Vistas itinerary
Ready to sort summer?